NICA State Championships – Rally in the Valley, The Lone Star Finale
May 14, 2022
@
12:00 pm
–
May 15, 2022
@
4:00 pm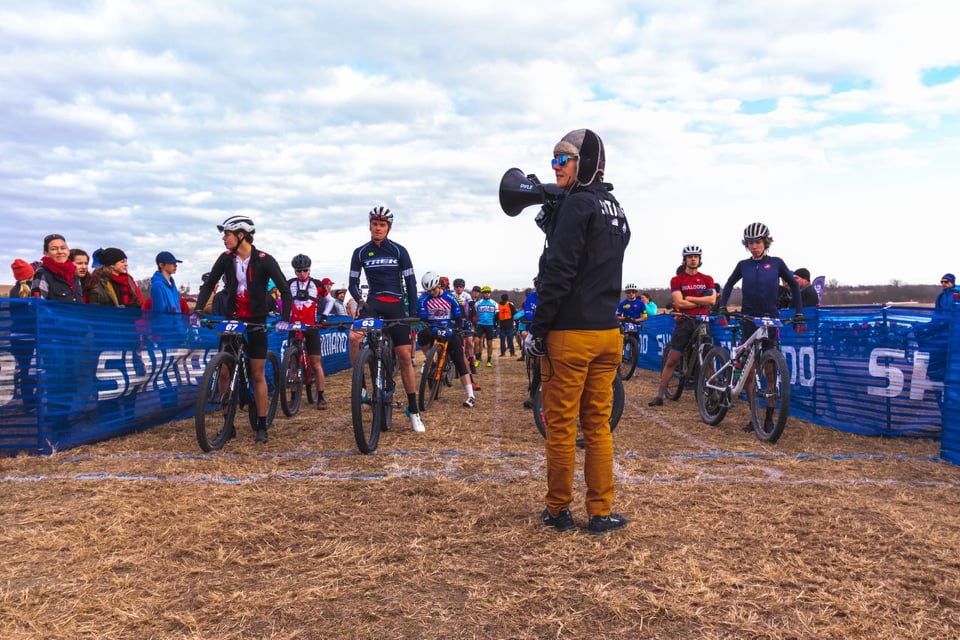 RALLY IN THE VALLEY AT TROY
Venue Details
Venue Waiver
We have a new, streamlined venue waiver for all venues. A separate waiver must be filled out for each attendee entering the venue. The waiver can be completed online via a PC or mobile device. Once the waiver has been filled out for the season, attendees will not need to complete another waiver.
Those who do not complete the waiver online by the deadline, will need to wait in line at the venue to complete paper waivers.
Fees
$15 per person for the weekend.
$10 per person for Sunday only.
Children under 6 free.
CASH ONLY!
Lodging
Camping is included in the $15.00 fee. No RV hookups available – generators must be turned off by 10 p.m.. No reservations required. Contact paulsacket@gmail.com for more info.
Hotel lodging in nearby Temple, TX
Venue Rules
No dogs.
No open fires – fires in fire rings only.
No drones.
All bodies of water are off limits. No swimming, wading, or fishing.
Race Day Map
The proposed race day map is below! This being the state championship race, we will be leaving in many of the Sacket Ranch features. Please be sure to pre-ride the course and coach your athletes through these sections.
Note that the best route to the ranch follows Highway 935 to Highway 459 and is highlighted in the included image. Waze, Google Maps and Apple Maps often route through backroads that may be impassable.
Please respect neighbors by keeping speeds to 20 mph or below on County Road 459. 
The course and other elements are subject to change as race day approaches.
Volunteers
It takes ~120 volunteers to put on each race. You will find that getting involved with the race is a rewarding experience and a great way to be part of the action.
Registration
All registrations for the Rally in the Valley at 4R have automatically been applied to Rally in the Valley at Troy. Additional athlete registrations must be completed online and closes at 11:59 p.m. on Tuesday, May 10, 2022.
Late Registration
Late registrations will be accepted for an additional $25 on Saturday from 10 a.m. – noon ONLY. Students who are registered late will be placed at the back of the call-ups.
Race Plates
Coaches will pick up all race plates at the first race. Riders will receive one plate to be used for all 2022 season races. Plates have chips on the back and require care to avoid damage. There is a $10 fee to replace lost, stolen or forgotten plates. Replacements are at registration. DO NOT LOSE YOUR RACE PLATE!
To be on the course at any time during race weekend, riders (Students and Coaches) must be fully practice ready in Pit Zone and have their number plates on their bike.
NO UNREGISTERED PARENTS OR SIBLINGS ALLOWED ON COURSE
Schedule
FRIDAY
noon-10 p.m. Venue Gate Hours
SATURDAY
8:00 a.m. Venue Gates Open
8:30 a.m. Volunteer Shifts Begin
9:15 a.m. Coaches Only Pre-ride
10:00 a.m. *Course Open for Scheduled Pre-Rides
2:00 p.m. NICA GRiT Ride @ NICA GRiT Tent
7:00 p.m. End of Season Celebration
5-7:00 p.m. Pre-ride open to any team
10:00 p.m. Venue Gates Close
SUNDAY
6:00 a.m. Venue Gates Open
6:30 a.m. *Course Open to for Pre-Ride
7:00 a.m. Course Marshal Meeting, Volunteer Shifts Begin
7:15 a.m. **Head Coaches Meeting @ Registration Tent
7:30 a.m. Pre-Ride Closed, Race Sweep Meeting
8:00 a.m. Racing Begins – Race-day updates will be communicated through the League channel 6(6) on your radios.
3:30 p.m. Podiums following infield cleanup.
Race Start/Staging Times
Staging times have been adjusted based on field size. Pay close attention to the times listed below.
*Pre ride times for each team will be pre-scheduled by the league. All racers should pre-ride the course during their appointed time. Riders must adhere to all course restrictions and follow the directions of staff on the course.
---
Scheduled Pre-Ride Times
Rally in the Valley at Troy

| | |
| --- | --- |
| 10:00 AM | Heart of Texas Composite HS |
| 10:00 AM | Heart of Texas Composite MS |
| 10:00 AM | Midway High School |
| 10:15 AM | North Austin Composite HS |
| 10:15 AM | North Austin Composite MS |
| 10:30 AM | A&M Consolidated High School |
| 10:30 AM | College Station Composite |
| 10:30 AM | College Station Composite Middle School |
| 10:30 AM | Camacho Activity Center Composite |
| 11:45 AM | Steiner Ranch Composite HS |
| 11:45 AM | Steiner Ranch Composite MS |
| 11:45 AM | Stephen F. Austin Mountain Bike Team |
| noon | Vandegrift High School |
| noon | Westlake High School Composite |
| noon | Westlake MS Composite |
| noon | St. Stephens HS |
| noon | St. Stephens MS |
| 12:15 PM | Lake Travis High School |
| 12:15 PM | Lake Travis Middle Schools |
| 12:30 PM | Bulldog HS Composite |
| 12:30 PM | Bulldog HS Composite |
| 12:30 PM | Bulldog MS Composite |
| 12:45 PM | Hays County Composite |
| 12:45 PM | Fort Worth Composite Middle School |
| 12:45 PM | South Metro Composite |
| 12:45 PM | San Marcos High School |
| 12:45 PM | Highland Park Scots Cycling |
| 12:45 PM | Jesuit HS |
| 1:00 PM | North Texas NICA Cycling |
| 1:15 PM | Alamo Heights Mules Cycling |
| 1:15 PM | East Texas Fresh Composite |
| 1:15 PM | Lopez Middle School |
| 1:15 PM | Boerne 9ers (TWO10) Composite |
| 1:15 PM | Reagan TWO10 HS |
| 1:15 PM | TWO10 Comp MS |
| 1:15 PM | TWO10 MTB Racing |
| 1:30 PM | West Houston Composite |
| 1:30 PM | Houston Composite |
| 2:00 PM | GRiT Ride |
| 5:00 PM | Laredo Comp MS |
| 5:00 PM | Laredo Composite |
| 5:00 PM | Amarillo Interscholastic |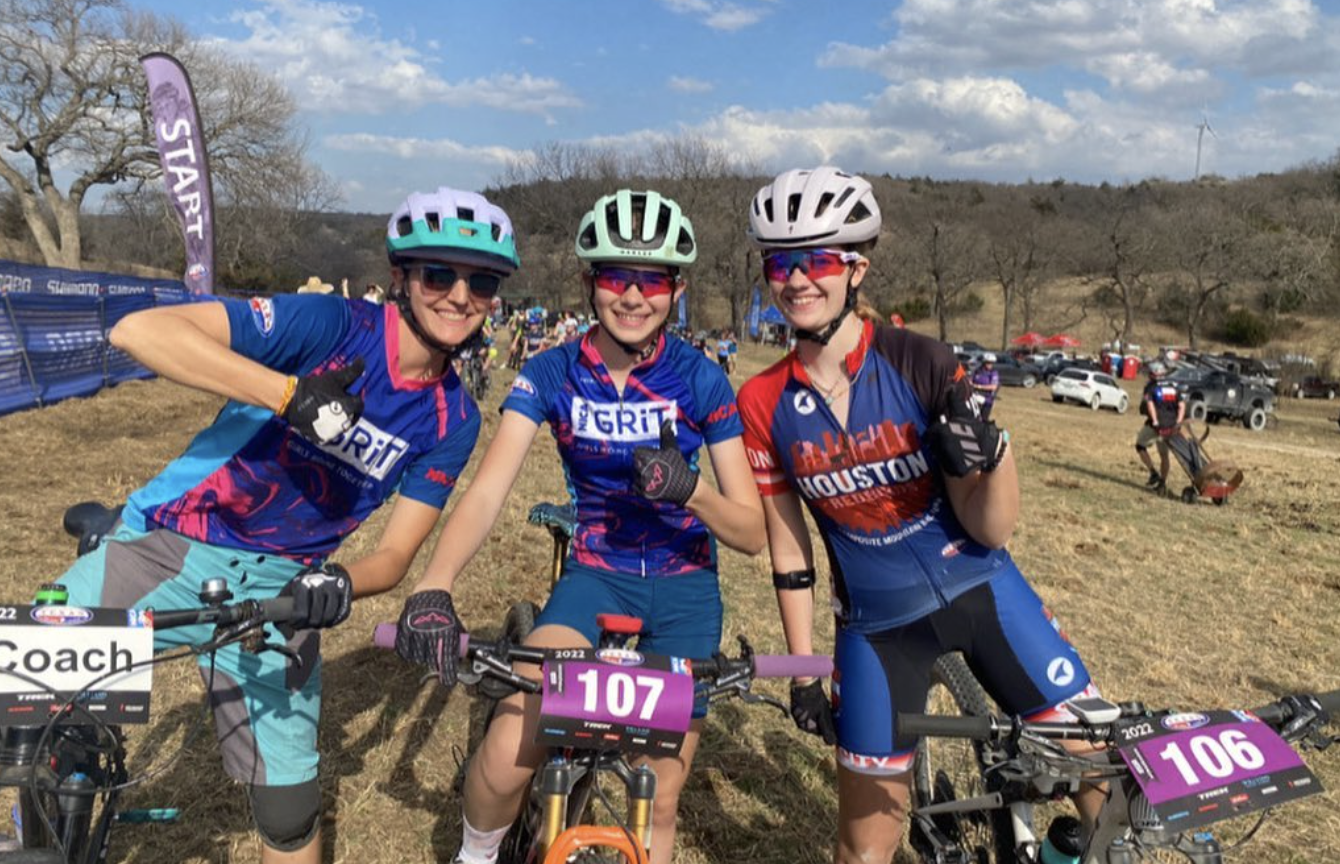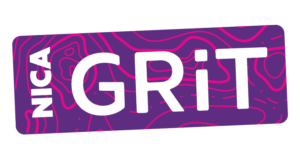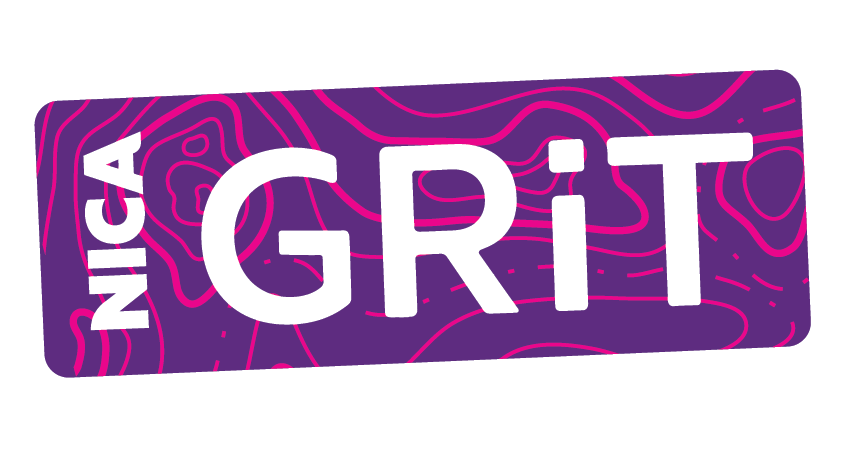 GRiT Ride
Saturday – 2:00 p.m.. All female athletes, coaches, moms, sisters and any other interested female, meet at 1:45 p.,m. ready to ride at the GRiT in-field tent. We will roll out as a group. All speeds welcome!
GRiT Clothing Swap
Saturday – 10:00 a.m. – 2:00 p.m. Donate your gently used or unused clothing and shoes (any gender or size) at the GRiT tent. The GRiT team will sort and organize the items.
Saturday 7:00 p.m. – 8:15 p.m. (at the end of season gathering) The GRiT swap will be open for all riders and families to "shop" for free. No money will be collected or paid. This is just a way for our community to share cycling clothing that they do not use with someone who would be able to use it.
Please make sure all items are clean and in good condition!
Additional Race Details
Season Scoring

Call-ups:

Call-ups for the State Championship race are determine by each athlete's top three finishes – the lowest score of the four previous races is dropped. North and South conference riders will be combined for each category and will go head-to-head to determine the State Champion. Categories with more than 50 racers will be split into two starting groups.

5-race Series:

Due to weather related cancellations, Texas shifted to a 5-race series. The series winner for each conference will be determined by the best 4 out of 5 races. The overall series champion in each field and conference will be decided based on the total of series points accumulated (Best 4 of 5 results and inclusive of bonus points for completing 5 races). In other words, the lowest score is dropped. A missed race would be the lowest score dropped.

State Championship Points:

There will be no bonus points for the State Championship race. However, at the State Championship race, both conferences will be combined. Podiums will be awarded for the top 10 athletes in each category and will determine the athletes named as State Champions.

Points Bonus for Competing in All Races:

Student-athletes who complete 5 races races series shall be awarded an additional 25 Season Bonus Points after the final race of the season.

Team Scoring:

A team's overall placement is based on team point totals from the best four team finishes in a five-race series (lowest score is dropped). Overall conference winners will be determined based on series points for each conference. State champion teams will be determined by the winners of the State Championship race. 

Middle School Scoring:

Individual series awards will be given for middle-school students. Middle-school team awards will not be tracked or awarded.
Rules Update for 2023

Based on feedback from the Leader Summit, the Rules Committee has reviewed and amended a few rules to better accommodate our teams. Those amendments are summarized below. Please review the full 2023 NICA Handbook for more detailed information, including the Texas specific amendments. It is the responsibility of all teams and athletes to be familiar with the rules.

Composite Team Limits

Section 6.6.C.1 Amendment – Composite Team Limitations: High school Composite Teams are limited to a maximum of 20 student athletes.

The limit for composite teams has been raised from 11 to 20. When a team reaches 20 riders, the League Director will work with the Head Coach and Team Director to determine the best course of action for the team and the League.

State Championship Qualification Criteria

Athletes must participate in one regular season race (race 1-5) to be eligible to compete in the State Championships.

Call-ups

Call ups for the first race will be based upon the last season point totals. 6th graders will be random for the first race. JV2 category call-ups will be random for the first race. New riders to the League will be assigned a random call-up behind all returning riders. Subsequent race call ups will be based on the student athlete's overall points. This will be applied to both middle school and high school categories. Freshman riders will automatically be placed in JV2 but can petition for a higher category placement.
Race Duration Guidelines

Middle School
45 minutes

JV Girls and Boys
75-100 minutes

Varsity Girls and Boys
90-120 minutes

Student athletes are expected to be able to safely complete the course within the designated time limit. Athletes may be asked to withdraw and exit the course after cut-off time limits have been reached. Racers who do not make the time limit cut-off will still be scored and ranked.

League and race officials reserve the right to determine these time limits and alter them at any time. Time limits may be imposed or altered for reasons that include, but are not limited to, safety, heat, cold, rain, and muddy conditions.
Chip Timing

All riders will receive a permanent number plate with a chip timing transponder on the backside. Riders use the same plate for the entire race series. Please remove this number plate before transporting bikes to prevent loss.

Replacement number plates will be available at the registration tent for $10.00.
Category Placement Petitions

Race categories have been evaluated and assigned in Pit Zone. If you would like to petition to change an athlete's category, you must complete the form two weeks prior to any race for consideration.

No race day petitions will be accepted
Weather Policy

The League's primary considerations in assessing inclement weather plans are the safety of riders, staff and spectators, as well as the potential for damage to the venue and trails. Decisions regarding canceling, postponing or altering race start times, lap lengths, number of laps, etc. will be made jointly by league staff and the land manager. If inclement weather is predicted, we will make a decision about weather related cancellations by Thursday at 5:00 p.m. For more details about our inclement weather thresholds and cancellations, see the Weather Policy.
NICA Handbook: Rules and Guidelines

All participants are required to read, understand and abide by all league policies, rules and protocols while attending any league event.

The handbook details important rules that should be followed at all races as well as any associated penalties or disciplinary actions that can be assessed against riders or teams for violations of the rules.

READ THE 2023 TEXAS SPECIFIC APPENDIX

LEAGUE RULES COMMITTEE PETITION FORM (Form will be available soon – Do not use this from for category placement petitions)
Safety Reporting and Insurance Coverage

Safety Reporting
Incident reports are mandatory whenever a student-athlete or coach is injured during a NICA activity. These incident reports are submitted by each team's Designated Reporter or an independent rider's parent. For more information on safety reporting please see our brochure here.

Insurance Coverage
NICA insurance coverage is for registered student-athletes and registered coaches injured while participating in the sanctioned pre-ride and race events. For more information on NICA Insurance Coverage, please see our FAQ here.