Thanks for attending the Season XIII Leader Summit! We know it is a lot of information to soak in, so we've compiled our resources in a single place for you to review and share.
Our Favorite Coach Resources
We're here to help you navigate the process of coaching a team—here are a few of our favorite resources.
Skill Training
Leader Summit CEUs should be updated in PItZone. If you have questions about credits you may not be seeing, contact the league at info@texasmtb.org
OTB 101
Did you complete your 101 training? Keep your eyes on Pit Zone for your status to be updated.
Missed OTB? No worries! We'll be posting additional trainings to our home page as they become available.
NICA First Aid
Did you complete your NICA First Aid training? Keep your eyes on Pit Zone for your status to be updated. Additional trainings may be offered throughout the season. Some larger teams coordinate NICA first aid training to come to them.
Inside Sessions – League Overview and Updates
The Texas Interscholastic Mountain Bike League proudly announces our bold plans for Season XIII, presented by Trek. In 2024, you can expect the same great experience, now with two dynamic conferences: North and South. In this next chapter of our journey, student-athletes will enjoy the camaraderie and competition they have grown to expect, but with activities closer to home.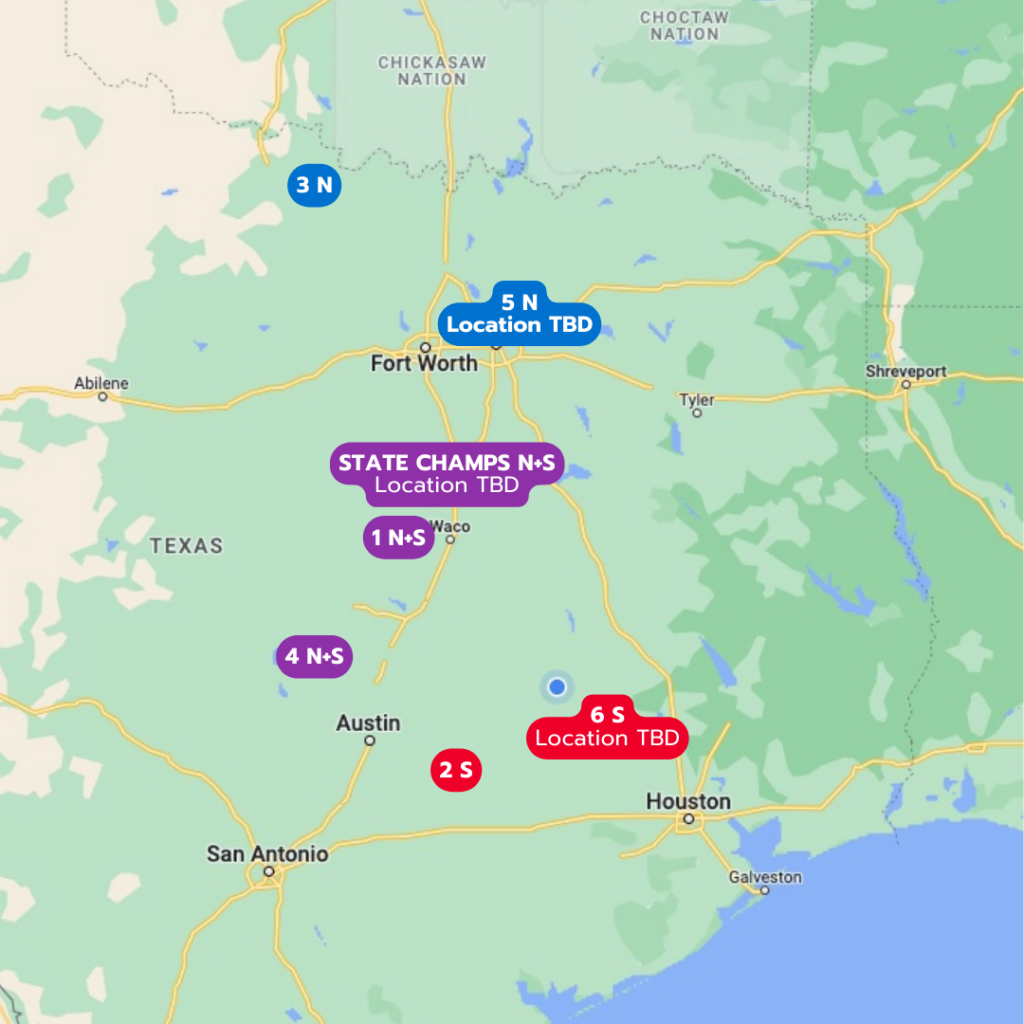 Season XIII
This season will feature a total of seven races. Each conference will race in four regular-season races and the final championship race. The series will include a combination of single conference races and two joint conference races followed by a winner-takes-all State Championship.
Save The Dates
9.15.23 – Coach and Team Registration Opens
10.15.23 – Athlete Registration Opens
11.1.23 – Season Officially Begins
Coaching and Managing NICA Teams
Presented by: Annie Tutoki and Kim Topp
Texas 2023 – Coaching & Managing NICA Teams.pdf
by Kim Topp
Templates & resources exist for many team planning/management tools. Coaches should access NICA's Coach Education center by logging into Pit Zone, selecting the "COURSES, RESOURCES, & BENEFITS" button, and searching via the coach resource library link.
---
New Staging Process for Season XIII
This year for staging, all athletes will be required to have their call-up number written on their arm.
Our staging assistants will call the athlete's call-up number rather than their race-plate number this year. This will allow students to better organize themselves in pre-staging and be more prepared when their number is about to be called.
---
The best way to learn is through practice!
Outside Sessions
GRiT
Presented by: Meredith Hill and Maegan Fitzgerald
About GRiT
GRiT Texas is an outreach program of the Texas Interscholastic Mountain Bike League, focused on recruiting and retaining female athletes, coaches, ride leaders and volunteers.
To promote GRiT, develop leaders, and #getmoregirlsonbikes, we have three GRiT leadership roles:
GRiT Coach: NICA coaches interested in being GRiT leaders on their team, in their regions, and at the league-level
GRiT Ambassador: high school student-athletes
GRiT Junior Ambassador: middle-school student-athletes
---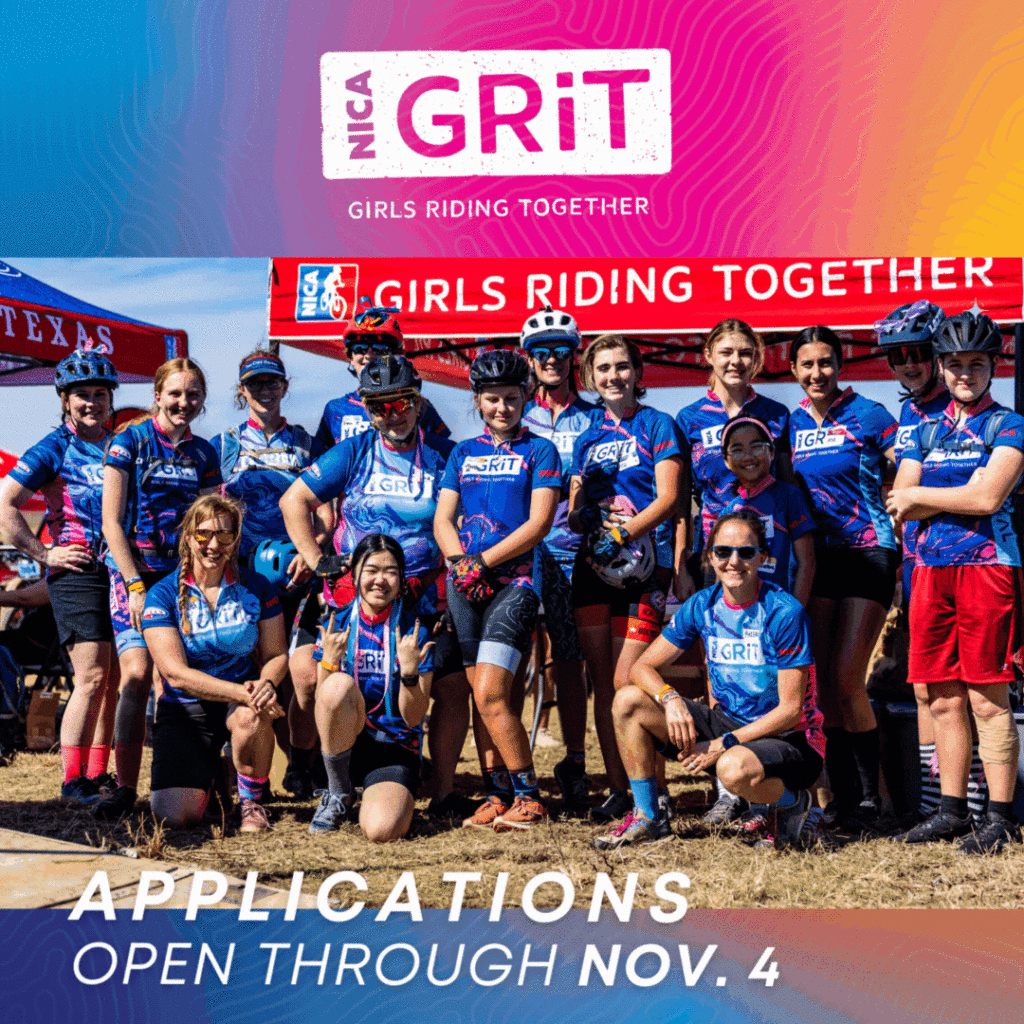 GRiT Leadership Applications Open
The GRiT Leadership team is an opportunity to develop leadership skills and have an awesome time riding bikes and hanging out together. As part of this leadership development and making GRiT awesome. Applications are due November 4, 2023.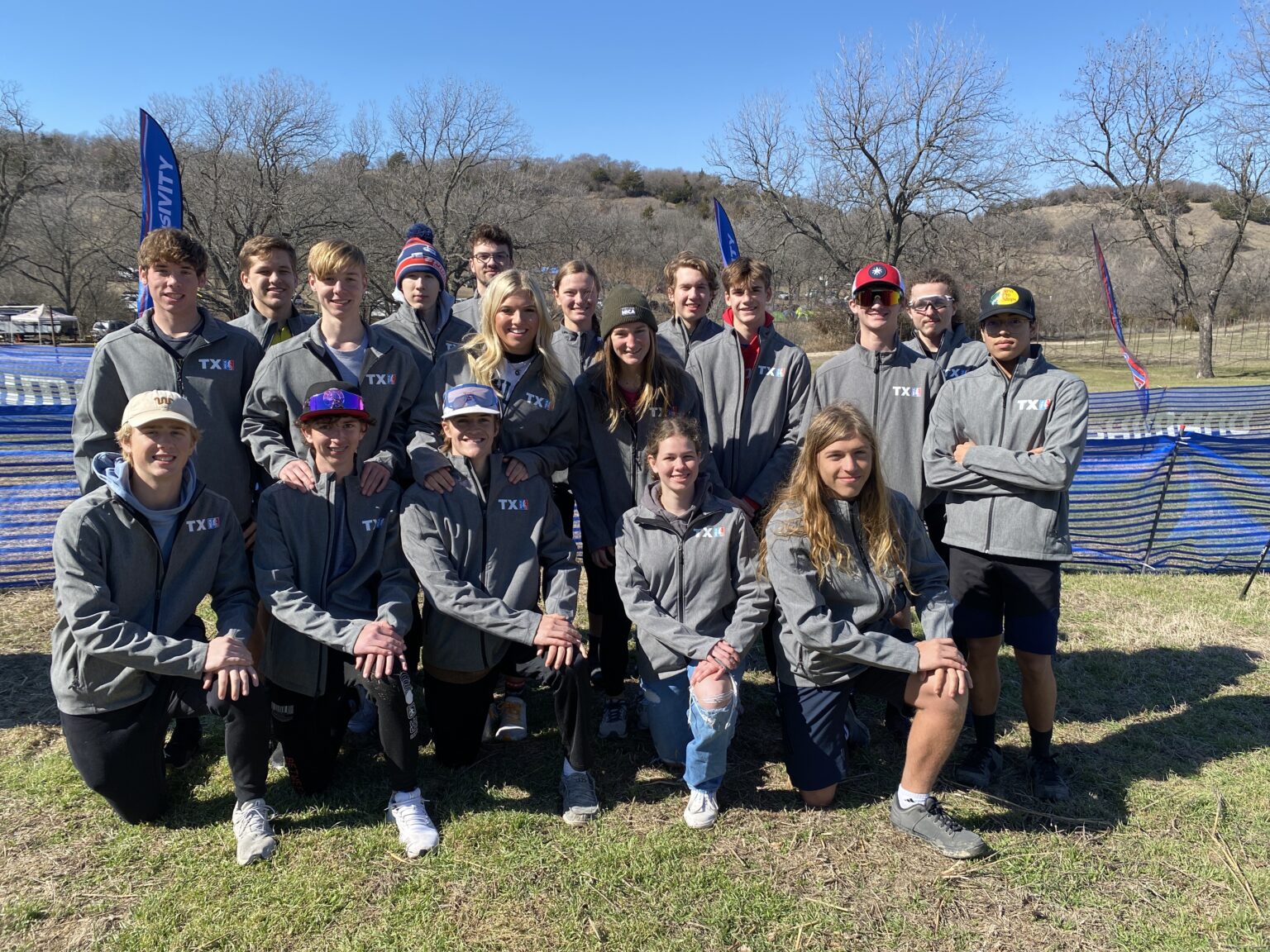 Student Advisory Cabinet Applications Open
The Texas Director's Student Advisory Cabinet is a collaborative, engaged and diverse group of current student athletes who are ready to take on a leadership role and advise league leadership on the students' perspective. Cabinet members will help shape the future of the League, advise on timely issues and advocate for the best interests of all students.
---
---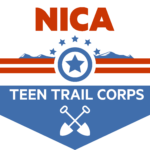 Teen Trail Corps
Presented by: Collin Hill
The Teen Trail Corps Program teaches student-athletes to give back to their sport by helping to maintain trails and develop relationships with land owners. Athletes can earn badges for stewarding or advocating for mountain biking in different ways.
---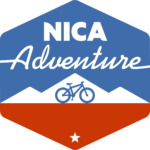 Adventure
Presented by: Kevin de Miranda
NICA Adventure programming helps students discover the joy of biking and outdoor adventures. We use games and experiential education to help students challenge themselves at their own pace and develop a lifelong love of cycling.
---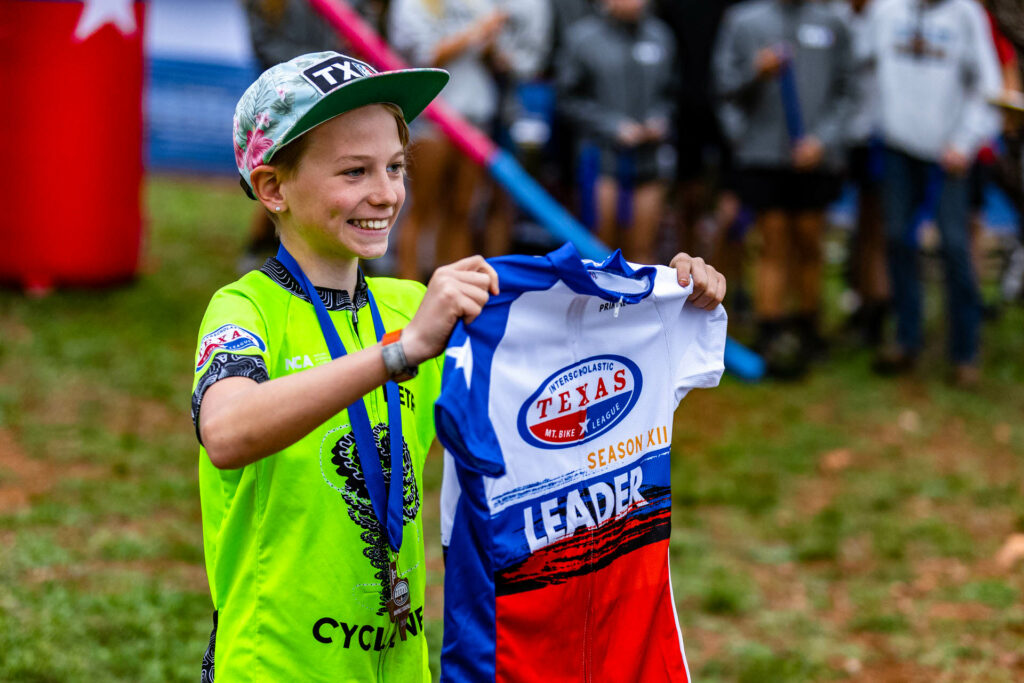 2024 Primal Jersey Partnership
Our partners at Primal offer discounted rates for NICA teams and will be happy to help walk you through the process.
"Since 2010, Primal has been a sponsor of NICA at the
national and local levels, making a concerted effort to
support the initiative to expand high school mountain
biking across the US. We believe that the future of
cycling depends on the growth of youth participation
and cultivating avid riders."
Order by November 23