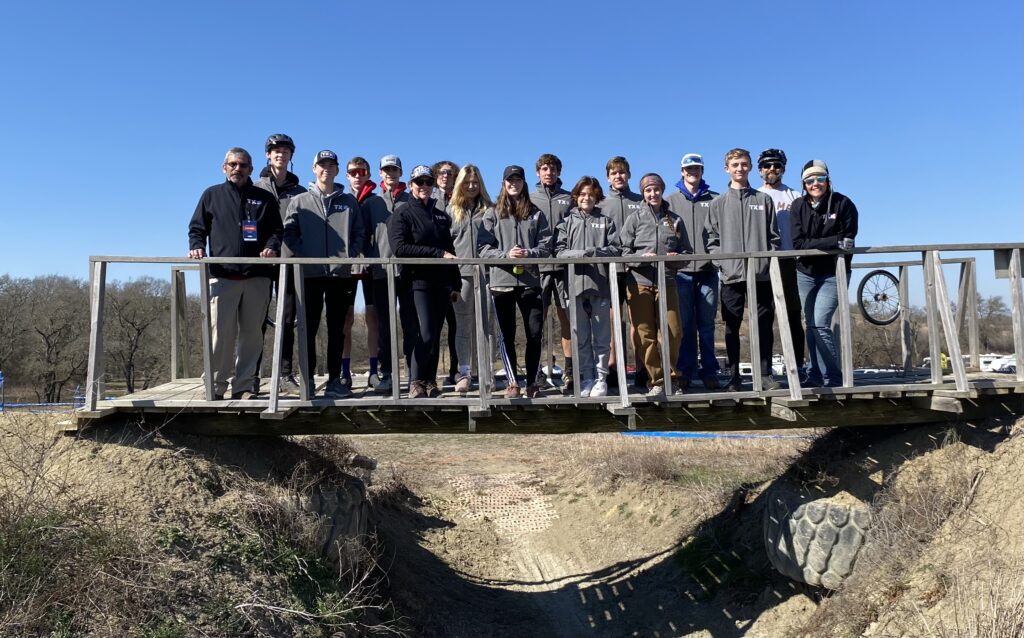 The 2022 Texas League Director's Student Advisory Cabinet: Jurgen Heise*, Levi Lasswell, Dillon Daskevich, Kaiser Kothmann, Archer Myers, JJ Cawelti*, Benjamin Carroll, Willow Kutach, Emma Calvert, Alex Keeling, Cooper Cole, Quin Modrzejewski, Ezrie Camp, Colby Crow, Drew Bosland, Cole Camp*, Kim Topp* and Melaine Wessels (not shown). *Staff members.  
The Texas Director's Student Advisory Cabinet is a collaborative, engaged and diverse group of current student athletes who are ready to take on a leadership role and advise league leadership on the students' perspective. Cabinet members will help shape the future of the League, advise on timely issues and advocate for the best interests of all students.  
Student Advisory Cabinet members will represent the League and their fellow athletes and will be guided by NICA's core values:
Fun: NICA inspires friendship, joy, and adventure.
Inclusivity: NICA believes everyone should be able to participate in our programs and feel welcomed, respected and supported.
Equity: NICA is committed to fair treatment, equal access, opportunity, advancement and elimination of barriers to encourage participation for all.
Respect: NICA expects consideration for all others, oneself, and the outdoors.
Community: NICA unites diverse people, families and communities through cycling by creating fun and welcoming experiences.