Adventure Training – Troy, Afternoon
January 28
@
1:00 pm
–
4:00 pm
Learn to build teams that foster relationships and trust, while developing leadership and communications skills in your student-athletes through the Adventure training program.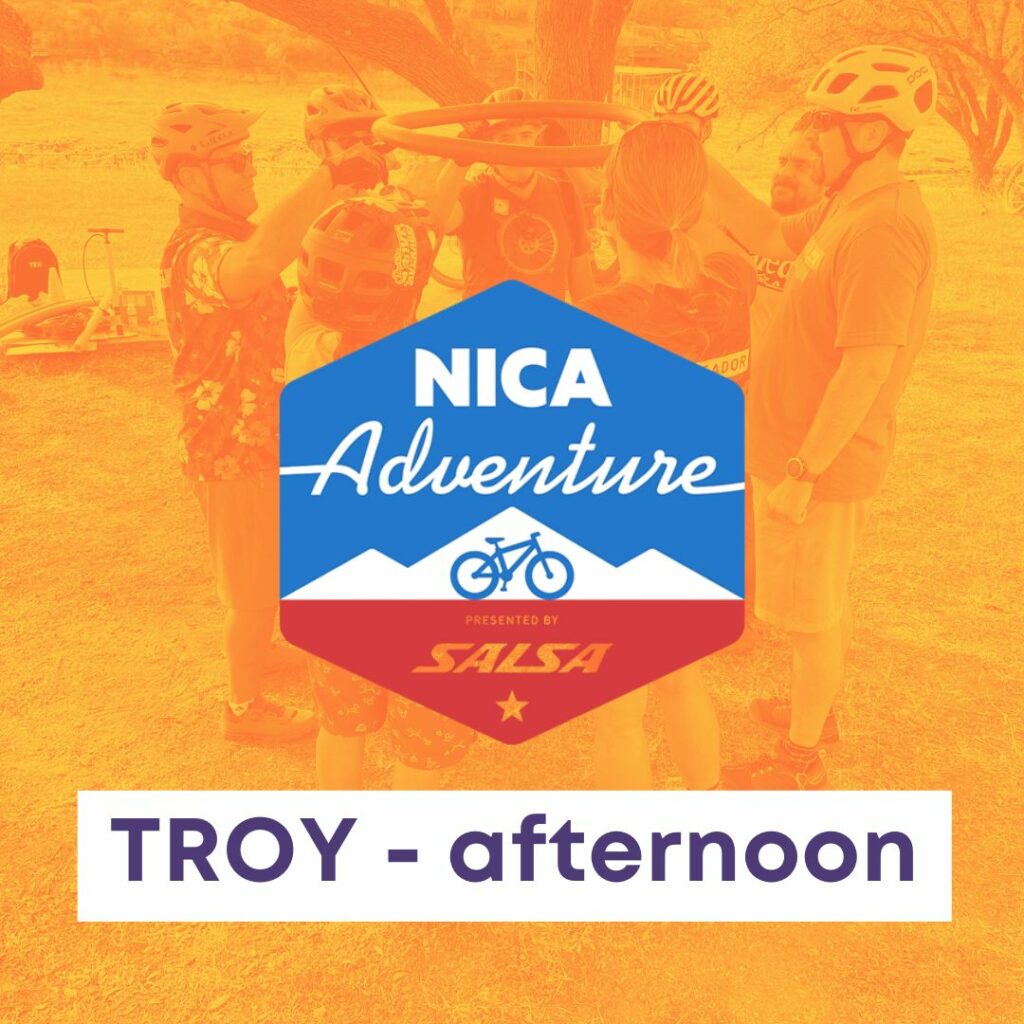 Adventure is a NICA curriculum for the social and emotional development of student-athletes and teams. This course teaches coaches how to create a progression of activities and experiences that provide youth the space to pursue challenges and self-growth. You'll learn how to set team expectations, how to sequence activities across a season, and how to adapt activities for different ages and abilities.
The class is a mix of on-the-bike and off-the-bike activities, so bring your wheels and helmet along with water and a snack.
You must be registered in PitZone and have a current NICA waiver and membership fee paid. The course costs $25, which covers the Adventure Field Guide you will receive upon completion. Participants will also receive six CEUs in PitZone.
The class will be led by Texas Adventure Coordinator, Kevin de Miranda. Please email kevin@texasmtb.org with questions.
Space is limited and reservations are first-come, first-served.
Related Events