Apply Now to Serve as a 2022 GRiT Ambassador!
The deadline for consideration is January 19, 2022.
Applicants will be notified no later than January 21, 2022.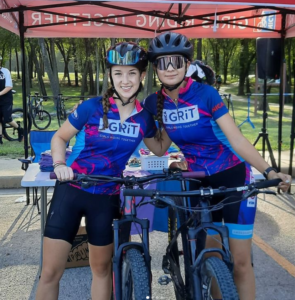 GRiT ambassadors are role models that organize, outreach, support and encourage other female student-athletes to find joy and empowerment through cycling. GRiT ambassadors are always thinking about ways to bring more girls into the sport, and particularly girls from all races, geographic regions, and socio-economic backgrounds. GRiT ambassadors are inclusive, and full of stoke for cycling. They are also welcoming, positive, supportive, kind and passionate about life.
GRiT Ambassadors represent the League and their fellow athletes and are guided by NICA's core values:
Fun: NICA inspires friendship, joy, and adventure.
Inclusivity: NICA believes everyone should be able to participate in our programs and feel welcomed, respected and supported.
Equity: NICA is committed to fair treatment, equal access, opportunity, advancement and elimination of barriers to encourage participation for all.
Respect: NICA expects consideration for all others, oneself, and the outdoors.
Community: NICA unites diverse people, families and communities through cycling by creating fun and welcoming experiences.