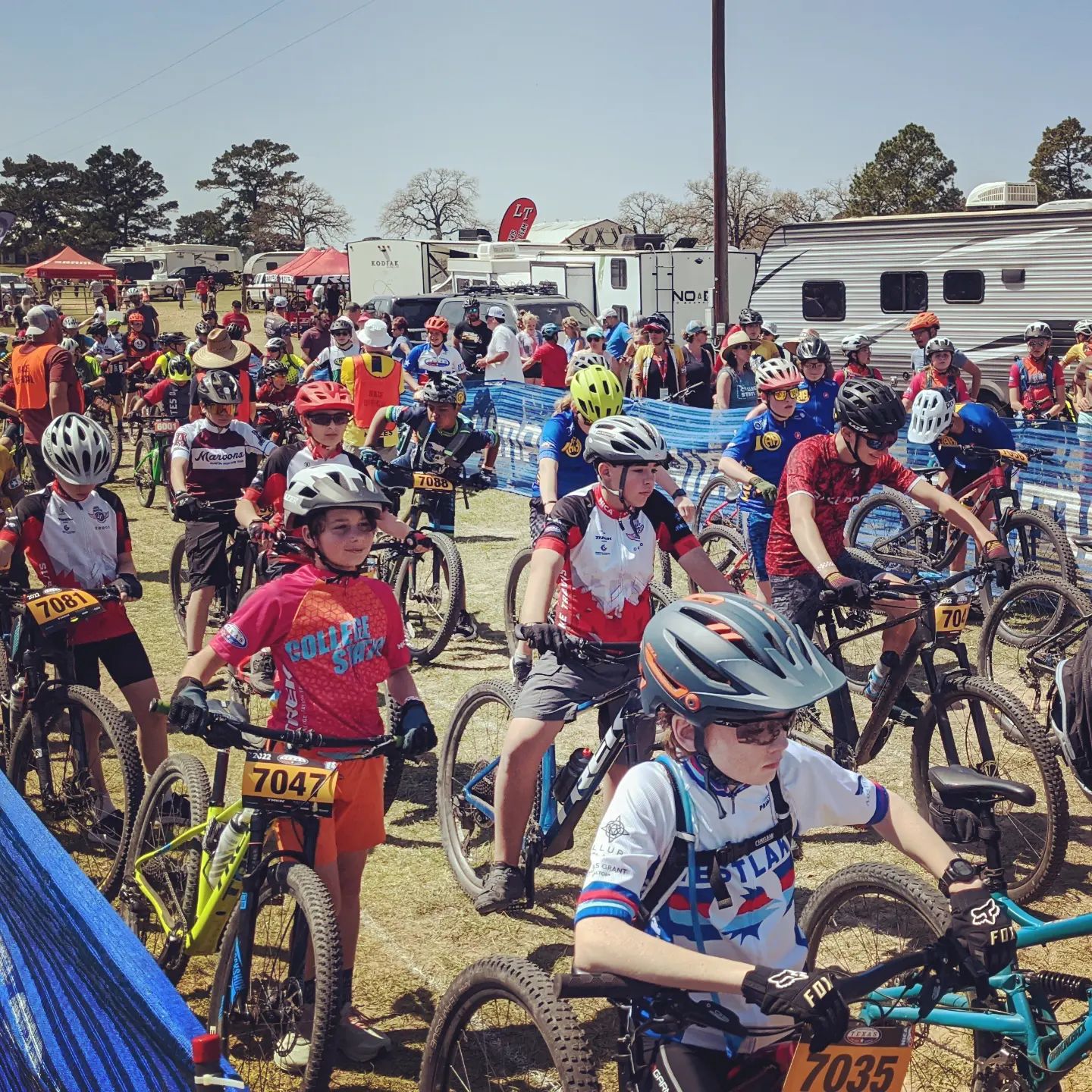 RACES
---
Rally in the Valley State Championship Race
RESCHEDULED TO MAY 15, AT THE SACKET RANCH
---
January 23, 2022
Troy, Texas
Race Registration
Are you ready to race?
Have you:
1) Registered with the League and your team in the Pit Zone (our online registration system)? If not, contact your team director or if you want to race as an Independent Rider, contact us at info@texasmtb.org.
Signed your waivers (printed from the Pit Zone)?
Mailed in your waivers or given them to your Team Director? If not, you can bring them to registration on race day.
Registered for the race in Pit Zone?
Additional Race Details
Race Duration Guidelines

Middle School               
45 minutes  

Freshman and Sophomore Boys and Girls
45-90 minutes

JV Girls
45-90 minutes

JV Boys and Varsity Girls
60-100 minutes

Varsity Boys
90-120 minutes

Student athletes are expected to be able to safely complete the course within the designated time limit. Athletes may be asked to withdraw and exit the course after cut-off time limits have been reached. Racers who do not make the time limit cut-off will still be scored and ranked. 

League and race officials reserve the right to determine these time limits and alter them at any time. Time limits may be imposed or altered for reasons that include, but are not limited to, safety, heat, cold, rain, and muddy conditions. 
Chip Timing

All riders will receive a permanent number plate with a chip timing transponder on the backside. Riders will use the same plate for the entire race series. Please remove this number plate before transporting bikes to prevent loss.

Replacement number plates will be available at the registration tent for $10.00.
Category Placement Petitions

Category placement petitions must be made two weeks before the race date.

No race day petitions will be accepted
Weather Policy

The League's primary considerations in assessing inclement weather plans are the safety of riders, staff and spectators, as well as the potential for damage to the venue and trails. Decisions regarding canceling, postponing or altering race start times, lap lengths, number of laps, etc. will be made jointly by league staff and the land manager. Often, these decisions cannot be made until the day of the race due to the unpredictability of severe weather. The league will make every attempt to notify all stakeholders as soon as possible via email, social media, website updates and/or the coaches GroupMe. Please review the full Weather Policy for additional details.
NICA Handbook: Rules and Guidelines

All participants are required to read, understand and abide by all league policies, rules and protocols while attending any league event.

The handbook details important rules that should be followed at all races as well as any associated penalties or disciplinary actions that can be assessed against riders or teams for violations of the rules.
Safety Reporting and Insurance Coverage

Safety Reporting
Incident reports are mandatory whenever a student-athlete or coach is injured during a NICA activity. These incident reports are submitted by each team's Designated Reporter or an independent rider's parent. For more information on safety reporting please see our brochure here.

Insurance Coverage
NICA insurance coverage is for registered student-athletes and registered coaches injured while participating in the sanctioned pre-ride and race events. For more information on NICA Insurance Coverage, please see our FAQ here.
Do you know of a great race venue?
If you would like to see a League race come to your area, please submit your request here along with the name of the venue, contact name, and contact phone number.