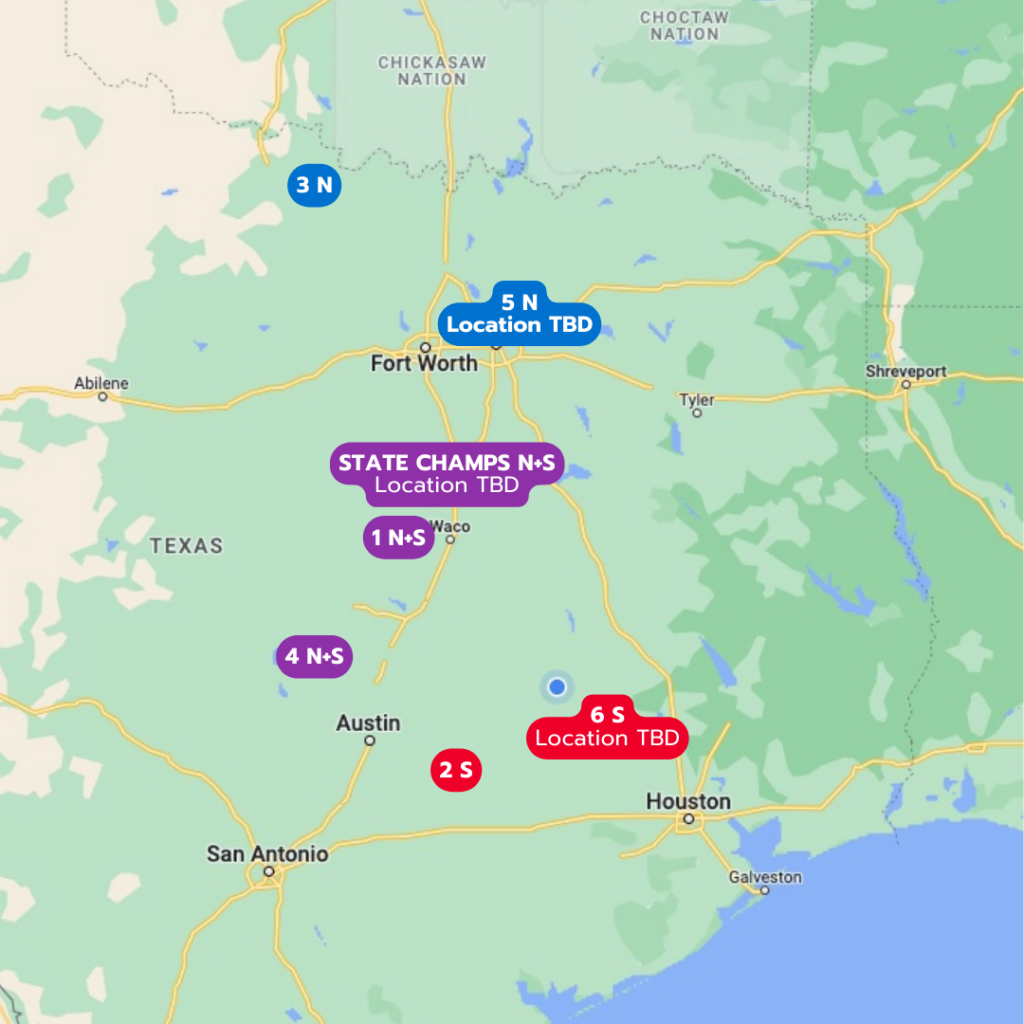 ---
Coaches' Season Preview Call
If you missed it, watch it here!
---
Season XIII is about to begin!
Season XIII promises to be our biggest and most exciting yet. The new two-conference structure will allow more athletes, coaches, and families to join the adventures.
The 2024 season features a total of seven races. Each conference will race in four regular-season races and the final championship race. The series will include a combination of single conference races and two joint conference races followed by a winner-takes-all State Championship.
Scoring
Each conference will join four regular-season races. Conference champions will be determined based on the top three scores from the regular season, with a 25-point bonus for racing in all four regular season races. The lowest score will be dropped if an athlete races in all four races.
After all regular season races have concluded, North and South conference riders will go head-to-head at the State Championships. Call-ups will be determined by final conference race points (the lowest of four scores will be dropped).
Team scores will be recorded for all high school teams. Series awards will be based on total scores from all four regular season races. All high school teams will be scored based on Division I rules. Team points are not calculated for middle school athletes.
Save The Dates
9.15.23 – Coach and Team Registration Opens
10.15.23 – Athlete Registration Opens
11.1.23 – Season Officially Begins
Race Registration
Register with the League and your team in the NICA Pit Zone (our online registration system) or contact your team director.
Sign your waivers (from the Pit Zone).
Register for the race or races in Pit Zone.
Have questions about how to get involved?